In today's world, mobile phones have become an integral part of our lives. With their evolving technology, they have transformed into powerful devices capable of performing multiple tasks. However, the major concern for most smartphone users is battery life. Luckily, there are various mobile phone options available in the market that offer high-end features without breaking the bank, while also providing a long-lasting battery life.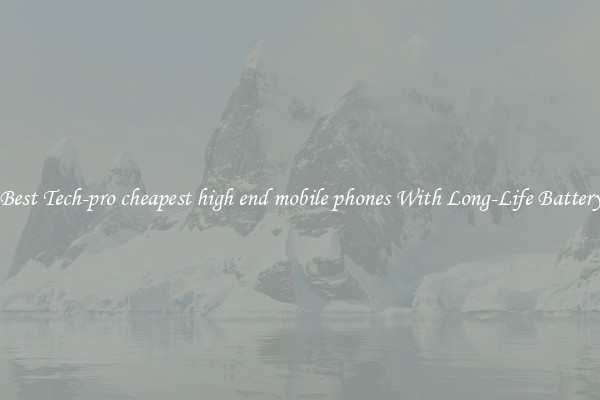 One great option is the Xiaomi Redmi Note 9 Pro. Priced affordably, this device boasts a massive 5020mAh battery, ensuring your phone lasts all day long. This phone offers a powerful Snapdragon 720G processor, allowing for smooth performance and multitasking. With its 6.67-inch Full HD+ display, you can enjoy your multimedia content without compromising on quality. The Redmi Note 9 Pro is undoubtedly a great choice if you want a phone that combines exceptional battery life and high-end features.
Another impressive mobile phone that offers excellent battery life at an affordable price is the Realme 7. Equipped with a 5000mAh battery, this device can easily last throughout the day. The Realme 7 features a MediaTek Helio G95 processor, making it suitable for gaming enthusiasts. Additionally, its 6.5-inch Full HD+ display ensures that you can enjoy a vibrant visual experience. With a powerful camera setup and a sleek design, the Realme 7 is an ideal choice for those seeking long-lasting battery life without compromising on performance.
If you are a fan of stock Android, the Motorola Moto G Power is a fantastic option. With its impressive 5000mAh battery, this phone can provide up to three days of usage on a single charge. The Moto G Power features a Snapdragon 665 processor, enabling smooth performance for everyday tasks. Its 6.4-inch Full HD+ display offers great visibility and clarity, making it ideal for multimedia consumption. With its long battery life and near-stock Android experience, the Moto G Power stands out as an excellent choice for budget-conscious consumers.
In conclusion, having a mobile phone with a long battery life has become a priority for most smartphone users. Fortunately, there are several options available in the market that offer robust features at a budget-friendly price. The Xiaomi Redmi Note 9 Pro, Realme 7, and Motorola Moto G Power are just a few examples of mobile phones that provide high-end features without compromising on battery life. With these devices, you can enjoy a seamless experience without the constant worry of running out of battery juice.